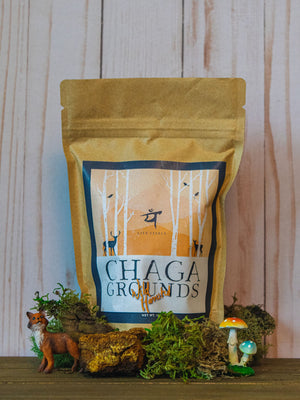 Life Itself
BIY Brew-It-Yourself Chaga Grounds
Sale price Price $50.00 Regular price
Choose Powdered Chaga to maximize nutrient extraction; requires cheese cloth/nut bag to brew.

Choose Chaga Chunks for ease of brewing; no cheese cloth/ nut bag required.
Our Chaga grounds are pure, wild-harvested, ground Chaga Mushroom that we sustainably and carefully harvest ourselves in the mountains of Vermont.

This option is the best value as you will be able to yield about 3 gallons of tea from brewing the grounds yourself. As a bonus! You can use the activated grounds after brewing in recipes such as smoothies, energy balls, nutbutters, and whatever else your imagination discovers!

Each bag comes with tea brewing instructions along with a guide for tincturing your Chaga grounds.

We ship anywhere on Mother Earth!